LBreakout2 is a little funny breakout game for linux, windows, bsd, mac osx, and all thets is like Unix.
you need help to play on windows? Click here for a step by step guid! / Du brauchst Hilfe beim spielen unter Windows? klicke hier für eine Schritt für Schritt Anleitung!
i have on this server run an LBreakout2 server.
to play download http://lgames.sourceforge.net/index.php?project=LBreakout2 install, start and type in my servername: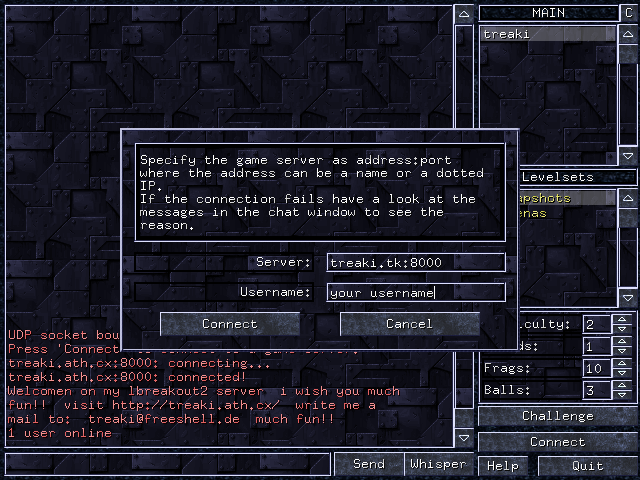 much fun!